Das Modell ist so ausgelegt, das man 3:1 Flachgetriebe mit langer Achse (m26/m41) der Firma Asiatam verwenden kann, wie auch den Standart Tiger1 Turm.
These Model Kit is created to use 3:1 flat gearboxes from asiatam with long axis, and the standart turet of the Heng Long fits to the upper hul.
You can order this kit made out of havy foum or out of Polysterol.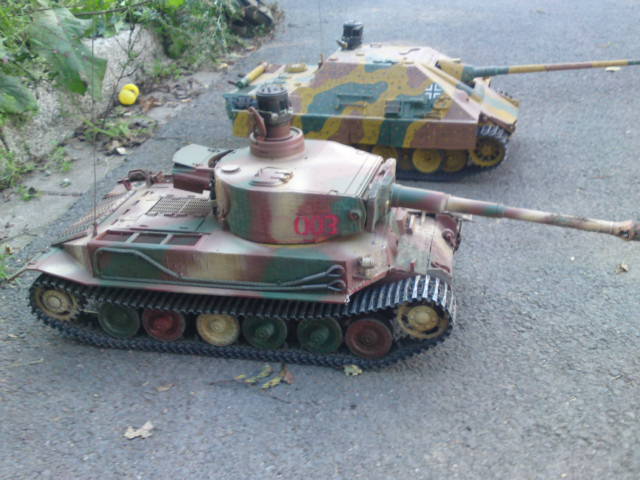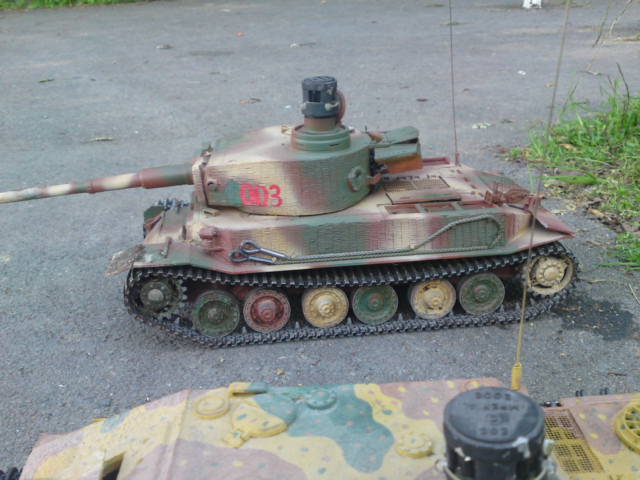 Sie können auch mit Paypal bei mir bezahlen
Paypal is of cors a posible payment method
Shipping costs:
For example to USA it will coast 35,-
For example to the U.K. it will coast 17,-
Preis/Price
pos01

Kunsstoffbausatz

Plastik kit unmounted

85,-

pos02

Kunststoffbausatz zusammengesetzt

Plastik kit mounted

115,-

pos03


Metallwanne / Metallower hull
70,-
pos04



Kunststoffaufbau mit Aluwanne
Plastik uperhull with Metal lower hull
145,-
pos05


Leiste für die Monatge des Fahrwerk
Metal:
15,-
Kunsstoff: 8,-


pos06

Doppel Leiste
für die Montage des Fahrwerks

Metall: 25,-

Kunsstoff 15,-


pos07
Kettenblech
Messing: 45,-
Kunsstoff 20,-
pos08
Wanne und Aufbau aus 3mm Aluminium
195,-
pos09
Asiatam 3:1 Getriebe
55,-
pos10
Asiatam Laufwerk
135,-
pos11
Asiatam Antriebs u. Leitrad
30,-
pos12
Asiatam Ketten
90,-
po13
Lüfter Grätings Heck
18,-
pos14
pos15
Stellen Sie sich Ihren Wunschbausatz zusammen und senden Sie mir einfach eine
If you want to order something from me feel free to send me an E-mail and let me knew which assemblies are required and any questions concerning those assemblies.